Enter a space of magic. Where you are WELCOME, all parts and pieces of YOU. The ones you forgot, the ones you've been hiding from and the ones you didn't know existed. Cora is pure love in human form. She authentically guides you ever so gently to awaken and stir your soul. You'll uncover and meet layers of yourSelf. She'll show up fully and transparently to meet you HERE. With her soulful intuitive power guiding you, you will laugh, cry and remember. My heart swells with joy and romance as I fall deeper in love with myself. Thank you for being my wayseer Cora. I love you deeply! The beauty of our time together is eternal. Orly Levy -Soul Mentor+Confidence Coach. www.orlyslight.com
"Have a vision and hold it lightly."

 

Working with Cora has been transformational for me.

 

Although I am emotional by nature, my actions are typically pragmatic and logical in approach.

 

After a year of working with Cora, I have become more comfortable with uncertainty and standing in the gap during those times.

 

I don't know if what I ask is being granted or if I am just more in tune with the universe so I know what is available and on the horizon, but something has shifted.

 

There are areas of my life that have completely opened up and others that needs more massaging, but I can acknowledge with certainty that everything I need will be provided and all is as it should be.

 

Cora helped me get here.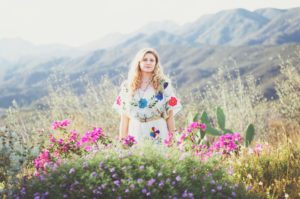 Madeline Giles, Venice Beach: Cora is an angel on earth. I am so grateful for our sessions together! During a challenging time in my life, Cora helped me further awaken to the divinity inherent in my human experiences. As a result of our ongoing sessions, I remembered who I truly am and thus chose to stop living my life based on the ways and rules of others. This is a truly liberating experience, and I am eternally grateful! madelinegiles.com
Carly, Thailand: I started working with Cora when I was living in NYC, super stressed out, hating my body, ready for a change. She helped me to transition to my new life: one that is more peaceful, full of love (for myself and others) and based primarily in spiritual practice (and in tropical paradise!). Cora has walked with me, through my anxiety of turning away from the "should's," helping me go more and more into my Truth (and, thus, my heart). I am ever-thankful for my Sorceress Sister Cora for leading me into…magic.

Louisa Stuwe- Paris,France: Working with Cora has helped me to open my body, mind and spirit to a better life! Cora brought not only light and love but also a good sense of humor to my experiences. Cora's anecdotes are excellent and memorable. She creates a space of trust, unconditional love and progress.
I am now able to laugh about myself and have taken my own life into hands. I feel at the right place exactly where I am right now and Cora has helped me on this way.
I won't hesitate to continue coaching sessions with her in the future or to participate in her retreats/ workshops, I can't get enough of this beautiful angel! Thank you,Cora!

Gervase Kolmos: Working privately with Cora is hands-down the best investment I have ever made in myself. It changed my life. It made me a MUCH more masterful coach, changed my relationships with family, friends and my husband and, most importantly, subtly equipped me with the self-love and survival tools we ALL really need to feel our way through this life with forgiveness, love, possibility and a touch of magic. Cora is magic (if you meet her you will see what I mean), and I'm so grateful she was able to draw out the magic in me, too. And I think she has the gift to be able to do that for anyone. Once I learned how to stop and heal old patterns of self-sabotage, thinking small, negative self-talk, worry, anxiety, comparison and fighting my fear, I was able to create anything I dreamed. I truly can't say enough wonderful things about her and I'm so grateful to now have her in my life. www.shinyhappyhuman.com

Jenn Lederer, NYC: Working with Cora changed my life. Period. There were SO many things that I wanted to accomplish when I started working with Cora…and I had NO idea where to begin. I had some BIG things to work through: heartbreak, walking away from a business, re-connecting to my POWER. I needed help, and I knew Cora was the one to turn to. I never thought that TRUST was something that I'd really ever be able to embody. I liked to "figure things out", create a plan and take BIG action…regardless of what my intuition was telling me.  I was go, go GO. The only way I could "trust" was if I could "prove" that it was going t0 work…whatever "it" was at the time. Cora reminded me how to TRUST even when my past stories & beliefs were telling me to FREAK OUT and hide in a corner.  She also introduced me to a world FILLED with supportive women, creative outlets and ADVENTURE through self-care. Everything that I THOUGHT was going to feel heavy or "too woo-woo" suddenly felt FUN & aligned with everything my Soul was craving. In less than a year of working with Cora…I went from feeling lost & alone to KNOWING that I'm a POWERFUL and SOUL-FULL being. I know that my ONLY job in this world is to show up, 100% ME w/ 2 feet in…every time…and that's EXACTLY how I'm living life these days. Cora is by far the best investment I've made in my Life + Career to date…and to be perfectly honest, this testimonial is just the tip of the iceberg. www.JennLederer.com
Tara, NYC, 28: Cora you have literally saved my life.  Words cannot describe what an impact you've had on my life. I cannot believe, in the relatively short time we've worked together how much has changed.  Yes my life on paper has "improved" – I got a promotion, got a new career, been in several relationships, lost weight, ended relationships, started relationships, tried things I never thought I would, created a life and home I love but all of that is secondary to you helping me remember that I'm okay.  You helped me learn how to live.  I now want things and feel I can create them. I trust myself and my body and know how to relate to feelings with a compassionate and loving ear and heart.  I still fear about a lot of my future but I know I can handle it, because I fully love and trust myself and know that the universe is here to fully support me. You have taught me so many tools and skills that I will use throughout my entire life. My relationship with my body and food is loving and I see that my past struggle with bingeing was the biggest blessing of my life now.  You taught me that that was the way through and the way to a conscious life – one that happens every single day – and I love it. You have healed years and lifetimes of hurt and peeled layers upon layers of my onion. You have helped me honor and respect myself, listen and nurture my young one and be totally okay with whatever I want. Your unconditional love and support is indescribable and I feel so honored, humbled and lucky to have you in my life.  And what's most amazing about that is that you know and you've also helped me see that it is you and it isn't you.  It's us, it's everyone, because we're all one and we're all love. I love you so much. You are incredible. Thank you Cora.
Amber, NYC: Cora is a spiritual superhero. Her main superpower (she has many) is her ability to cut through any BS and get straight to the heart of things with laser focus and the most loving intensity. Cora has been my rock time and time again. She is so deeply rooted that you can feel the centered stability in her presence. Yet she is simultaneously a magical being floating through life on fairy wings. The first word that comes to mind when I think of Cora is Wisdom. She is an enchanting channel, effortlessly dropping nuggets of divine knowledge everywhere she goes. The second word would be fun. Cora has this lighthearted ease, a care-free poise that is magnetic. She is the epitome of grace. Even in the most challenging situations Cora remains centered and present. She has taught me so much about simply Being. Cora is my mirror, a true partner. She holds me to the highest of standards. She challenges me to live out loud, to never hide. I truly admire how Cora lives her truth full-time. The strength of her bad-ass vulnerability and commitment to radical truth are a constant inspiration.
Laura, Italy: I worked with Cora for 1 ½ years – She walks her talk as an authentic soul having a human experience! I've learned so much in terms of living my life as aligned with my soul as possible, and I've managed to integrate two important habits into my life, thanks to Cora's subtle way of holding me accountable to my soul. First, I don't worry too much about my future, and try to live in and enjoy every moment – even when I forget this important life lesson, I'm able to bring myself and my soul back to the present moment – Oh, how I've benefited from this ! I'm going through so many transitions in my life, constantly, who isn't? So this is a huge important skill that I've practiced and integrated into my life thanks to Cora. The Second benefit is that I am able to OWN all of my feelings when I need to. This means owning my LIFE and taking full responsibility of all that is happening, and all the ways in which I react to the world around me. Thank you from the bottom of my heart Cora. Laura is a mother, yogini, aid worker, women's wellness coach and mentor. www.laurafragiacomo.com
Jolenny: Cora is such a lighthouse! I just have to start with that…as many of us may experience on a daily basis with abundant information online, we live in a world where our options continue to expand and grow in large proportions, and therefore making the right choice for being held in our path of growth can feel overwhelming at times. I am so grateful that I listened to my heart and said Yes to working with Cora. Her wisdom, loving guidance, her joyful ways in which she delivers the most transparent truth, her commitment to me and my expansion has been a catalyst to where I am today. Her belief and trust in me has felt as the container I have been seeking to find in many throughout my life. Being loved and seen in the way Cora does, has assisted me in seeing myself with as much love as she radiates so naturally. She has a mastery in getting you to walk the path with a sharp mind and an open heart, and that is a combination that I'd say it is very rare to find. If there are any parts of you that are even considering taking the leap to go on the journey of exploration with Cora, I'd say, think no more, and gift yourself this angel that is surely going to be one of the most transformational people in your life. www.sacredsoulliving.com
James Fly, Amazonia, Missouri: I first met Cora Poage at the 2012 IIN Convention held in Long Beach, Calif. She was one of the morning presenters and I remember being interested and intrigued by her emphasis on intuitive coaching. She defined this as carefully listening to her clients, then gently but firmly guiding them to a place where they came up with their own solutions to their challenges. She would then hold them accountable for implementing their intentions. It was not by chance that Cora happened to see me eating outside alone that night at a local creperie. I remember her looking at me with such pure love and compassion in her eyes that my heart was deeply touched. She waved goodbye and was gone. I thought I would never see her again, but nevertheless treasured that moment. I mean, how many people do that? How many people today are even capable of doing that? Yet that is what my soul craved more than the chocolate crepe (albeit gluten-free!) I was devouring. I was surprised to receive an email from Cora the next week inviting me to experience a free session with her to see if we might possibly be a match between coach and client. Indeed, we were, and the next three years I spent talking with her, at first biweekly and then later monthly, were nothing less than transformative for me. I am nearly 64 years old, (I'll be able to sing that Paul McCartney song soon!) but chronological age does not necessarily equate with maturity. Though I myself had graduated from the Institute for Integrative Nutrition the previous October, I still had much growing to do in terms of emotional stability, particularly in the area of self acceptance. Though half my age, Cora manifests maturity and wisdom far beyond what her years might suggest, and was able to "mother" me along until today I can confidently say that I love who I am and what I do. She helped me tap into my inner poet which has resulted in the publication of two inspirational poetry books, Evoloving and Palightte published by Amazing Things Press.  Cora said to me one day, "Life is Poetry." Yes, it is and that is how I process all of my life experiences now. More than poetry, however, it was Cora's unconditional love for me that made all the difference in my progress. She taught me that I am my own soul mate and that I am personally responsible for all my reactions to the things that  people do and the the events that occur in life. She also encouraged me not to judge myself or others because we don't always know how the Divine Spirit of the Universe is working on behalf of "the highest good for all concerned." Learning new lessons every day, I continue to be a student in the school of life, a spiritual being having a human experience.. The fundamentals that Cora has taught me will keep me grounded during the time I have left on this planet. With deep gratitude to Cora and to Spirit.
Karen Thorpe, Wilmington, Delaware: How do I adequately thank one of my light bearers?  I was blessed when IIN assigned me to you over two years ago.You helped guide and lead me through so much more than the school and health coaching – at the time I did not know I was entering into an awakening in so many ways. Through your heart center listening, love and insight I found myself shedding past hurts and judgements of others and feeling more joy and contentment and my life has a better balance than ever – who knew this could happen? – Coach Cora did, you see the beauty and potential in all of us and help us to see it too!  I have learned about authentic truth, living big, being brave and most of all about light and love.  Cora, you are meant to be where you are, doing what you do and I am so grateful to be a part of it!  I so look forward to seeing what comes next for both of us! Karen Thorpe is a Certified Holistic Health Practitioner. You may read more about her at: www.karenthorpe.com
Ana Verzone, United States: I had an intuitive hit that this was something I needed to do! I have always been working on improving my connection to my intuition, and when I became a newly pregnant and my business started growing even more, I was faced with some challenging life decisions to make – the kind that your brain can't figure out (even though Goddess knows I tried!). And then I heard the words "Intuitive Living," and I thought, "Hell yes! That's what need!" I wanted – and REALLY needed –to learn to effectively get out of my head and back into my heart and soul. I had previously experienced Cora through IIN, and knew that intuition was her special sauce.As a result of working with Cora, my self care practices were kicked up to a whole new level, and Surrender and Release are my new mantras that I embrace regularly.I now have less anxiety and fear about making the "wrong" decisions as I trust my intuition more – and that was the main reason I wanted to do this work with her. Life now has more ease and flow… Which is perfect now that my new baby has arrived. I most certainly recommend Cora to all the people who are overachievers and stuck in their heads – those who would benefit trusting the heart more. Many entrepreneurs need this as there is often no "right" answer for things, and the only way to go is to create trust in one's intuition. Ana Verzone is a Freedom Junkie, Boredom Slayer and Cell to Soul Mentor www.AnaVerzone.com
Lily G, Bulgaria, United States: Every single day of my life I feel grateful that I found Cora. From the moment I heard her voice, I fell in love with her. The calmness, charisma, the peace in the way she spoke to me, brought me to a zen space right then and there! I first heard of her from IIN, and shortly after I joined one of her group coaching program, which then led me to take the bigger step for me: working one on one with her. I had a little bit of hesitation, because of my finances at the time, but I knew needed to do this for myself- something different, just for me! I've always been the person who doesn't need or want others help, but with Cora I knew: if I take this journey and let her in my life, my life will change: And it did, and it is still changing. Cora has helped me listen to my voice within, not the noise in my head! With her gentleness and a little bit of tough love, she made me realize where my insecurities were hiding, and what action stepsI needed to take daily to live life to the fullest, in my most authentic way! She helped realize that it is okay To be ME!!! She inspired me to slow down, to be productive, and wouldn't you agree that we all need this in such a fast paced world? Working with Cora is a blessing, a kiss from the Universe. Everyone who is looking for their true self, to let their inner god/goddess come out, to silent the unnecessary voice in their head, should work with Cora and realize for him/herself that we all have the power within if we let it shine! Born in Bulgaria and moved to live in America for so many reasons: follow my path, find my true self, meet Cora, learn to be happy from within, to be ME!
Emily, Chapel Hill, North Carolina: I signed on to work with Cora because I was feeling weighed down by my weight. I knew that losing weight alone  wasn't a remedy for the obsession and frustration. I wanted someone who would offer something beyond nutritional advice, and fortunately I was led to Cora. She met me with grace and compassion…and also a well-trained ear to blow past the bullshit and dive deep into the emotional stagnation that was leading to my weight loss stagnation. Through working with Cora I have welcomed parts of me that I didn't even know existed and now feel much more in alignment with my true self. www.emilygeizer.com
Rebecca Conran, Brooklyn, New York: When I first came to Cora I was newly sober from a lifetime of escapisms with drugs, alcohol, food, and co-dependent and unhealthy relationships. I needed healing in every aspect of my life, but mostly I needed to heal my relationship with myself, and my relationship to my spirituality. Cora showed me how to uncover and re-write the deepest negative patterns that had taken root in me, leading me so lovingly to a path that was peaceful and happy. Since working with Cora I have found my purpose and have manifested the life and career of my dreams. My relationships are healthy and full of love. I lost 25 pounds through a holistic healthy lifestyle and feel physically better than ever. Creatively I am fulfilled. There is not one part of my life that I don't find enjoyable. I would recommend working with this loving and intuitive woman so that she can lead you on the path to fulfilling your dreams too. www.itsnotyouitsmewellnesscoaching.com
Taraleigh, Burlington, Vermont: Cora is a magical teacher, one who makes spirituality accessible, simple, fun and playful. She has been known to talk about enlightenment while inviting you laugh all in one sentence, which is why I love her so much. Her super power is channeling, and she channels god/the universe/your angels/source or whatever it is in your highest good through her. It's amazing to witness. Cora has worked with me and helped me in seeing, how to forgive myself for buying into misunderstandings that I'm not meant to shine, that no one wants to hear my voice, that being in the spotlight will get me into trouble, that I can't be trusted with money, that money is bad, when I charge for my services I'm swindling people and people are always trying to swindle me. Before working with her, I used to throw up any time I ever had to speak in public, to now after her work…You can see me singing at a karaoke poetry, and be the maid of honor giving a speech in front of 200 people at my sister's wedding… and I'm tone deaf.  Before her I had major money issues and now I circulate money with integrity, I give and receive money courageously. I am committed to my prosperity through helping others, and I know now that I can be trusted with money and I feel good charge for my services. I refer my clients to her all the time, as I know she could be of great help to them when wanting to overcome the old ways in which they are sabotaging themselves. She guides them to take domain over their brains so their subconscious's can catch up with the conscious. It's truly miraculous to witness. Cora is amazing to work with!! www.taraleighlovesyou.com/tag/taraleigh-weathers
Amy, New York: For over two years, Cora and I have gone deep to uncover three important truths about myself.  One, I am responsible for my pleasure.  Two, my pleasure lies in my authenticity. Three, this process will not end and Love is all there is!  I identify with those who suffer with depression, anxiety, and pain as I have met these challenges.  With Cora, I worked to celebrate my daily actions and life despite the blues, I worked to stay present and gift myself moments where worry could pass, and I worked to rest in true compassionate states with myself when I was in pain.  I am in constant renewal now and because of Cora's willingness to go with me to the places I needed to go each session.  She brought me back every single time, to a place within myself where I could meet myself with unconditional love, steady encouragement, and an intuitive heart.
Leah, San Diego: My work with Cora over the past 6 months revolutionized my life.  My physical, emotional, psychological, and spiritual well-being received nothing but unwavering support, compassionate understanding, heart-felt listening, and profound intuitive guidance.  I live in San Diego, CA so Cora and I held our sessions over the phone.  At first, I wasn't sure if this type of counsel would be a fit for me; however, what I learned from these distant (physically) sessions is that no matter how far apart we were, the loving energy and extraordinary counsel Cora offered me exuded throughout my life.  It was the raw energy of her intention that helped heal many of the issues I have struggled with for so long.  My results?  A deeper understanding and appreciation of myself, elevated self-love, connection to purpose, inner tranquility, and a reinvented zest for life!  Cora has taught me to look in the mirror and see love.
Brooke, NYC: Cora showed me that it is safe to trust my intuition and how to clear out a lot of my fears and doubts. I now recognize and choose what is in alignment for me and trust fully in my ability to move toward habits, people and situations that reflect that. I tell people that Cora is my "Life Coach" but really she is in a direct connection to Universal Love.
Nikki Vee Page, Fort Collins, Colorado: I first met Cora at an Institute for Integrative Nutrition conference a few years ago. We sat next to each other and right away I was in awe of her confidence and vibrant energy, but it wasn't until a year later that I reached out to her for guidance. Right off the bat I fell in love with her easy nature, the way she was able to break things down so they made sense and how she patiently and gently held the space for me as I opened and stretched my wings. Cora has seen me go through so many life changing moments. A beautiful (and intensely dramatic) wedding, a courageous move across the country, and starting my own business. While all of those events are truly magnificent in their own way, I am also grateful for the ability to see, love, and connect with my truest self, the quietness of a thankful mind from learning to love and accept those around me, the motivation, determination, and sheer joy of bravely following my life's path. If there is one thing that I have truly taken away from everything that I have learned and experienced with Cora, it's that if I'm are ever worried, stuck, drawing blanks or anxious – I just keep moving forward. Baby steps. One foot slowly in front of the other. If I keep moving, there is no way that I can fail. Cora is a  guiding light for those who are ready to find their way.
Mimi, North Carolina: I had been struggling with body image and food issues my entire adult life. I heard Cora speak at the Integrative Nutrition, and was really touched by her authenticity and positive energy. I knew she was someone who would be able to help me through major breakthroughs, so I decided to reach out and see if she was available to coach me. Through working with Cora I was able to gain clarity on why I needed to heal parts in myself and why I had been in a destructive place for such a long time. I learned how to tap into my own Intuition, my weight stabilized, and I began to see food as FOOD, no good or bad/right or wrong. That is one of the most important learnings for me because it also assisted me in learning how to listen to my body and it's hunger cues,  without having to follow any "diet rules." I can also say that I always felt important and cared for every time we communicated. No matter what crazy curveball I might have thrown her way, she was rock solid with her wisdom and huge, open heart. I would recommend Cora to anyone who wants to learn how to listen to their own inner voice, heal from food/body image issues, make peace with themselves in any way, solve relationship problems or gain clarity around career issues. She lovingly helped me in all of those areas of my life! I hope everyone who needs Cora's guidance, takes the leap to work with her. They will be so glad they did!
Rochelle Blank-Zimmer, Palo Alto, California: Cora is so delightful. I would like to express my deepest gratitude in working with her. She is a coach with a heart of pure gold and a depth of compassion and insight, that is rare.  A true healer, as she doesn't tell you what to do, but rather leads you back to yourself, to your authentic voice, to the place that knows how sacred you are. When I first met with Cora, I knew immediately she was the one I wanted to be coached by. She is a blessing and as such, in so many ways, reminded me, of the blessing I am. Her coaching style is deeply connected to her spirit and is brought about by an ageless wisdom. I also discovered in her a beautiful friend, and someone I enjoy immeasurably. Consistently, I would bring Cora, my tangled chains and she lovingly and delightfully helped me unravel them.  I have identified a new direction in my business; I have developed confidence in speaking from a sacred place. I have excelled in my own coaching abilities.  I have developed a deeper trust in myself by learning to listen to my wisdom and allowing it to guide me. I have found someone who I can speak with about anything, someone who really understands me and meets me where I am, challenges me when I need it, and honors my thoughts, always. AND she will call me on my BS and honor me at the same time! Quite a skill!
I would recommend Cora without reservations. You can trust that you will be loved and honored unconditionally. That you will be asked soul searching questions, that you will be listened to brilliantly and then lavished with beautiful replays of your words, mixed with her wisdom and candid intelligence, leaving you to discover the divine in you. She will also keep up with you in between sessions with supportive emails and recaps on the higher points of each session. These emails always felt like messages from your best self. If I could of written a shorter testimonial I would of, but she is that wonderful, that my thoughts kept pouring forth.– Plant Wisdom… Harvest Joy. Plant-Based Conscious Eating and Conscious Living Health and Lifestyle Coach.  www.yournaturalchoice.net
Carmela, Queens, NY: I reached out to Cora when I was at the lowest point in my life.  I was battling a 10 year long eating disorder.  I tried so many times to fight it but I was unsuccessful doing it alone.  Reaching out to Cora and investing in myself was the best decision I have ever made in my life.  There were so many times that I wanted to reach out for help but I was fearful of sharing my vulnerabilities.  Cora has helped me release my anxieties around food and issues about my body image.  I hated myself for so long.  Cora guided me with love and support. Working with Cora has taught me That it is not about avoiding the challenges and triggers in life, rather it is is about facing them.  When I make mistakes or feel disappointed I immediately forgive myself.  Self forgiveness has been the most  life changing tool that Cora has given me.  I started working with Cora a year ago and my life is awesome!  I embrace challenges and invest in myself because I love myself.  I am free, I am vulnerable, I am a source of love and the world needs me.  I am so beyond grateful that God has intuitively led me to Cora.  This has been the hardest, most challenging, loving, free year of my life. If you are at a crossroads in your life and you are ready to FEEL and break free of your fears I recommend working with Cora!  But be warned, she will rock the boat, you will cry and your perception will change! Cora will guide you to see the light and once you do there is no going back!
Megan, New York City: Before I met Cora, I was stuck in an unfulfilling job that I hated, struggling with food, weight and body image, navigating a challenging relationship, and completely unaware of my purpose in this life or how to get there.  I came across a blog post that Cora had written and immediately identified with the struggles she had overcome.  I sought her coaching so that I could learn how to love myself.After working with Cora, I am now the proud owner of my very own health and wellness practice.  I feel like I've found my calling and now have the confidence and abilities to carry it out.  I quit my full-time job a few months ago.  I no longer struggle with my weight or give energy to food issues.  I am in a loving and balanced relationship.  I am living my dream! To say that working with Cora was life-altering feels like an understatement.  She not only helped me set logical intentions on each call, but she also has an uncanny ability to connect clients to the people and resources they need to move forward with their intentions.With Cora's guidance, I was able to look inward for answers and cultivate a spiritual practice that has lead to success in all areas of my life.  Her insight often feels as though it's being channeled from a higher dimension.  She is equally powerful as she is warm and  compassionate.  I am very blessed to have her as my coach and mentor and now as my friend.  I recommend her services to anyone looking to make a serious shift from fear and pain to a life of love and light.
Jen, Cinnaminson, NJ: Cora exemplifies the meaning of joy! Her positive energy radiates miles around her. Every time I speak with her, or even thru virtual correspondence, I feel up lifted. I feel incredibly blessed to have had the opportunity to work with Cora. Her seasoned advice always helped me focus on the power of intention and positive thoughts. She has so many tools and processes that flow from her without effort. In working with her, I received valuable feedback in regards to dealing with whatever I was facing at the moment which she always presented in a very caring way. Her sensitivity towards my circumstances revealed how well she has refined her perception with regards to clients. Cora continues to inspire me each and every day. I thank her from the bottom of my heart for living her life's purpose and for helping me to move into mine. She will forever be a part of my life!
Bianca, Chicago: Cora is a beautiful soul and a true vessel of Light. These past 6 months have transformed my life on many levels. Through her coaching, I was able to reconnect with my Power, align my Soul with my Purpose, and grow my business and confidence! Thank you, Cora, for your authentic guidance & support towards living my dreams!
Joss Burnel, Nova Scotia Canada: Working with Cora has been an absolute delight. I have never felt so joyously affirmed or encouraged to offer my gifts as this. I was feeling stuck and sluggish but no more! Cora's enthusiasm for me and celebration of me, combined with her savvy and wisdom has set me on the path to living my dream life.
Kirsten, Kemptville, Ontario: I originally contacted Cora because of my problem with weight. I was the heaviest I had ever been, except while pregnant, and seemed to be stuck there no matter what I tried from my bag of starvation tricks. I was desperate for help, but I was very nervous to trust anyone which is one of my biggest issues. I realized this wasn't going to be a usual weight loss scenario and that there would be a lot of soul searching and self evaluation involved. But I decided to give it a shot. I felt that I had nothing to lose, except, hopefully, some weight. Little did I know that a precious beam of light … known as Coach Cora would change my whole world. I have struggled most of my life with weight, self esteem, and self acceptance issues. Cora helped me to find the source of my mistrust and emotional issues, and it was something I never would have expected. Through diligent application of her suggestions and evaluations of myself and my negative self image, I began to see a whole new me, a me that had always been there. The me that others saw and would say kind things about but that I never saw, me, the one who truly counted. After many years of never even looking in the mirror, I can now honestly say that when I look in the mirror "I see love" and I love what I see. All my flaws or stretch marks are there for a reason; I have earned them. I no longer think about my weight constantly, how many calories I just consumed or how that meal will affect my weight afterwards. I am living in the moment and loving every one of them. Not only have I lost over 20 lbs, it has stayed off.
I have made so many changes in my life as I have moved into my authentic self with Cora's guidance. I have become Vegan and am completely committed to living as green a life as possible. Having come from a very strict religious background I wasn't used to listening to my own voice. I now trust my decisions and make ones that are really honoring to my true spirit and to the earth as well. I have also embarked on a career change which I truly believe, without Cora's love and support, I never would have been brave enough to do. I have left my cushy 9-5 salaried, full pension, full benefits job to embark on a journey to my dream career in real estate!! I have learned so much about myself on this journey and would highly recommend anyone who is looking to have joy and peace in their lives to contact Cora. She is here for a reason and her calling is to help us love ourselves, flaws and all; to show you how to live authentically, originally and completely committed to the best life you can live. What do you have to lose but some weight and I'm sure a whole bunch of icky baggage.
Cricket, Chicago, IL: Working with Cora was one of the best gifts I gave to myself. I have had struggles with body image and disordered eating for most of my life and was at a really low point. Cora's support, advice and experience were key in my finally being able to learn to love myself in a way that I didn't believe would ever be possible.
Alison, Philadelphia: "I have been working with Cora for three months, and in that time I have gained more clarity around what it is that I TRULY want in my life, than ever before.With the tools she has given me and her support, I have been able to FINALLY follow my dream of acting. I have landed two roles and see a bright future both for acting and writing. I also see that there is nothing "wrong" with the life I am living, so there is really nothing to "fix," and that I can have it all."
Varina, Greenwich, CT: The other day, my teacher, friend, & (unofficial) mentor told me that she has witnessed noticeable positive changes in me in the last many months. I was surprised but pleased, and asked her, "How so?" She tells me that my outlook, my sense of Self, and the way in which I step up to a challenge has changed, and she's thrilled to see it. She credited me with inner strength and a maturing outlook, among other things, but, in truth, I must pass along this credit to the loving spirit that is my friend & health counselor, Cora Poage. None of these changes would have been possible without Cora's faith, both in me and in Love, or her many, many talents and skills she has and continues to develop as an active, loving listener with practical and spiritual words of guidance. Not once have I felt preached to or made to feel like I'm a mess in need of cleaning up. To the contrary, she has reminded me of the good person I am and that I, too, am worthy of self-care and attention; and reminds me that I am actually doing a good thing for those others in my life by taking care of Me. She has helped me and guided me and asked me every step along the way for honest feedback so that she may genuinely maintain effective insights and communications. I have enormous faith in her abilities and commitment to loving change, and consider any person who has the good fortune to cross her path a lucky soul, indeed.
K.H., CT: Cora is an intuitive light with a big heart.  She guided me to open my heart and mind to more love.  Since working with her I have fallen in love with myself and accept what is. As an added bonus, I have lost 35 pounds.